Meet our Audiologist – Provi Alvira, Au.D.
Providence (Provi) Alvira, Au.D.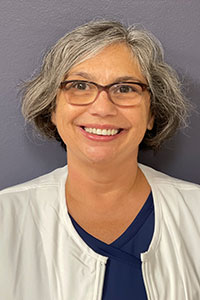 Dr. Alvira was born and raised in the San Francisco Bay Area, and received her Master's degree in Audiology from San Jose State University, California in 1995. She received her Doctor of Audiology degree from the University of Florida in 2002. She is licensed by the state of California and is certified by the American Speech and Hearing Association. Dr. Alvira has served the San Diego community since 1996 and joined Advanced Hearing Solutions in July, 2021. She enjoys spending time with family, friends, and her two chihuahua mixes.
12630 Monte Vista Road, Suite 210
Poway, CA 92064
858-312-1327
Click here for map & directions